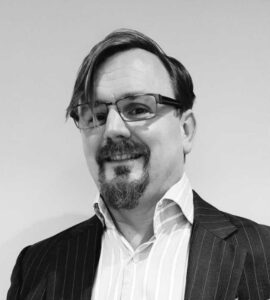 "lolly! reinvents how relationships between customers and brands work. Mobile. Personal. Location-based."
Richard M Holmes CEO and Co-founder
Lolly features brands love
How our business model works for brands
Brands are listed for free on lolly! by users in any market
Brands are listed by users, points-of-sale or brands themselves

Each brand is listed in each market separately

Brands can be promoted in each market

Lolly has over 200 markets for brands
Employees and agents of brands can request admin access, subject to KYC verification
Customers find brands in search for brand or related search terms (tags)
Both active brands (with registered admin) and inactive brands (without an active admin) are in searches.
The search hierarchy on lolly! is:
(1) Active brands with active campaigns
(2) Active brands
(3) Inactive brands
Results are shown based on the user's relationship to the brand and to the search term (tag), as well as based on location.
Inactive brand profiles show customers links to related active brands
Active brand profiles are only linked to sister or partner brands added by the brand admin
Customers add brands to their favourites, creating a relationship between brand and customer
Authorised employees and agents of the brand owner can request admin access at any time
No cost, no credit card verification
Admin access is subject to KYC verification and approval by other admins for the brand
Each brand can have multiple admins so that different team members and departments can run separate campaigns concurrently
Admins book campaigns for Lolly services
Campaigns are capped at a number of "interactions" - contacts between customers and the brand - set by the admin
Admins can extend a campaign by booking more interactions at any time
Once the booked amount is reached, the campaign stops
Lolly aims to deliver the full booked amount
Lolly positions brands with campaigns above other brands
Lolly issues proforma invoices to brands as booking confirmation
Proforma invoices confirm the booking and do not need to be paid until campaigns and services have been delivered
Lolly offers Lolly Advance for bookings to brands
Lolly offers brands the ability to buy Lolly Advance tokens for booked services when proforma invoices are issued
Any Lolly Advance bought are bought through the Lolly Payment System on a pro rata basis for for-sale wallets
This is no obligation opportunity to pay in advance with Lolly Advance tokens available for sale
Brands pay for delivered campaigns and services only
Services and campaigns are paid for in arrears by brands, after delivery
Lolly issues tax invoices to brands every two weeks for the services and campaigns delivered, i.e. if a campaign is for 100,000 customer relationships and only 3,000 are delivered in two weeks, then the invoice for those two weeks is for 3,000 interactions (with 97,000 remaining to be delivered over the next billing periods)
Campaigns continue until Lolly has delivered the full booked amount of interactions
Lolly Advance tokens held by brands applicable to the campaigns are automatically used for payment
Lolly Payment System automatically buys the lowest priced available Lolly Advance tokens for the services delivered
Tokens are bought from all for-sale wallets with applicable Lolly Advance tokens for sale, i.e. from the Lolly Advance issuance wallets and from all users selling Lolly Advance
Lolly Advance tokens are bought on a pro rata basis from for-sale wallets
All tax invoices are paid with Lolly Advance tokens through the Lolly Payment System. Brands are not required to buy Lolly Advance, Lolly buys Lolly Advance tokens to pay for the services delivered.
Lolly pays 10% as cashback
When an invoice is paid with Lolly Advance through the Lolly Payment System, the sellers receive 10% of the tokens sold back in the same tokens
This means 100% is paid in US dollars, with an additional 10% is paid out in cashback
Brands pay the remaining amount due
Brands enjoy a reduction in price on their tax invoice with every buying tokens
Brands settle the remaining amount payment via bank transfer, card, or any other form of payment
After receipt of payment, Lolly issues a credit note for the discount to brands
Lolly offers Lolly Advance to brands to lock in the price
Lolly offers brands the ability to buy Lolly Advance tokens for the remaining booked services
Any Lolly Advance bought are bought through the Lolly Payment System on a pro rata basis for for-sale wallets
Lolly offers Lolly Advance to brands to lock in the price
Lolly credits US dollars to any users who sold Lolly Advance through the Lolly Payment System
Lolly automatically self-issues invoices on behalf of users who sold tokens
Lolly pays out US dollars to Lolly Advance sellers
User can have their US dollar balance paid out by bank transfer in most major currencies, by PayPal or cryptocurrency payment
Find your brands on lolly! now
... and start managing your brands now, following KYC/AML authorisation